The GOP's 'REDMAP' memo (The Gerrymandering Files) →
"Last month ProPublica detailed exactly how REDMAP worked, with special emphasis on redistricting in North Carolina."
Democrat Hagan leads prospective GOP opponents in... →
North Carolina voters are divided about Democratic Sen. Kay Hagan, but she leads any of prospective Republican opponents, according to a new poll. Read more here: http://projects.newsobserver.com/under_the_dome/hagan_leads_prospective_gop_opponents_in_2014_race#storylink=cpy#storylink=cpy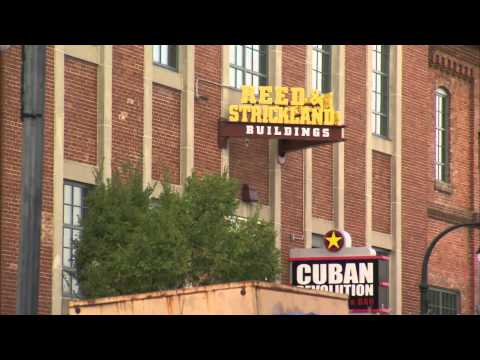 Curating North Carolina's 2012 Pro-Equality... →
In Summer/Fall 2012, Equality NC Action Fund, the political action committee (PAC) of NC's statewide LGBT advocacy group Equality NC, announced endorsements for pro-equality candidates and pushed hard to get these preferred politicians-many of whom opposed #amendment1-in the media. #vote4equalityNC
Editorial: Newest - Wave of young voters could be... →
"Political force." That's you young voters! Please register to vote today using our simple online tool: http://bit.ly/P41WRt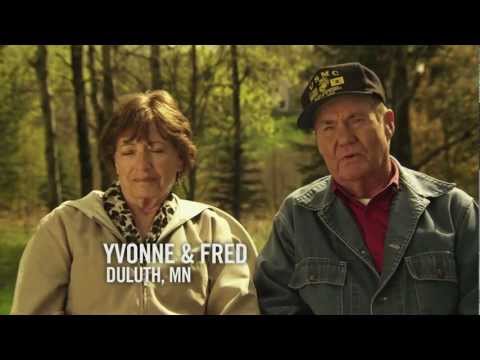 Political balance at stake in NC Supreme Court... →
The outcome of a single race on November's ballot could swing the legal temperament of the North Carolina Supreme Court.  The justices on the court aren't labeled by party on the ballot, but based on voter registration four are Republicans, while three are Democrats.  Associate Justice Paul Newby, a Republican, is being challenged this fall by Court of Appeals Judge Sam Ervin IV, a...
North Carolina College Agrees To Stop Patronizing... →
Students at numerous universities are petitioning their administrations to end their contracts with Chick-fil-A because the company uses its profits to support anti-gay hate groups and ex-gay ministries. In many cases, this would involves evicting the fast food chain from its current place as an on-campus vendor, a significant endeavor. At Davidson College in North Carolina, however, it was a...
Southern Poverty Law Center Files Federal Sex...
Federally Funded Group Must Stop Discriminating Against Female Veterans ASHEVILLE, N.C. – The Southern Poverty Law Center (SPLC) filed a sex discrimination complaint with the U.S. Department of Labor today against the Asheville Buncombe Community Christian Ministry (ABCCM) for failing to provide female veterans with the same job training classes male veterans receive through the organization's...
@ReeseNews Takes on the #NCGA →
Like how Dominos tracks your pizza? Now you can curb your hunger for #NCGA bills w/ @ReeseNews' The Roll Call bit.ly/Pm3OqJ #ncpol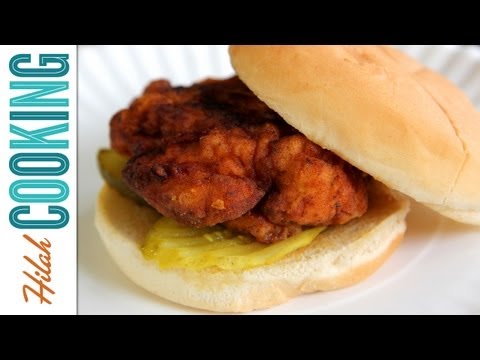 N.C. Democratic Party Platform Calls for Repeal of... →
'We applaud the North Carolina Democratic Party's call to repeal the divisive and discriminatory Amendment One, as well as its pledge to oppose discrimination based on sexual orientation. Nevertheless, we encourage the Democratic Party to extend this consideration to gender identity and expression in an effort to protect North Carolinians like Janice Covington as well as a growing...
Another #NC Citizen RACES TO THE BALLOT! // North... →
This weekend, Randy Gillis will leave his home in Sophia, North Carolina to walk about 80 miles to the Raleigh State House. He intends to deliver a handwritten letter to state Sen. Peter S. Brunstetter (R) protesting the discriminatory effects of Amendment One, which banned same-sex marriage, civil unions, and domestic partnerships. Brunstetter was one of the measure's key architects, and his wife...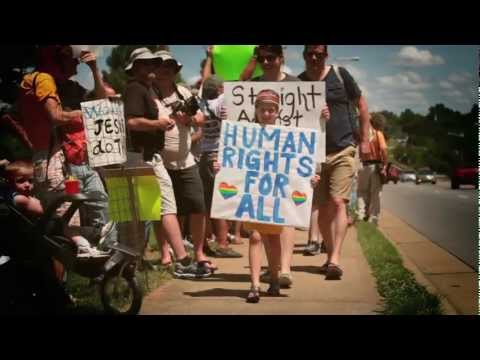 @JacobTobia: Why You Should Be Optimistic After... →
"In the wake of Amendment One, you should feel proud, and perhaps a feeling of pride is easy to understand. In spite of the outcome of the vote, we can't forget the fact that hundreds of thousands of North Carolinians stood up for equality and justice in our state; we can't disregard the fact that the fight against Amendment One has created a stronger, more robust progressive...
#NC #NAACP: "The Far Right's Trick...
FOR IMMEDIATE RELEASE May 7, 2012  For More Information:           Rev. Dr. William J. Barber, II, President, 919-394-8137    Mrs. Amina J. Turner, Executive Director, 919-682-4700    The Far Right's Trick Marriage-Definition Amendment Puts Matters of Conscience in the Hands of the State Rev. Dr. William J. Barber, II President, North Carolina State Conference of the NAACP Pastor,...
Cast of Broadway's WICKED Mobilizes Voters Against...
On Monday, May 7, members of Broadway's biggest blockbuster, WICKED will work the phones and mobilize North Carolina voters against Amendment One, a constitutional amendment on the May 8, 2012, North Carolina primary ballot that would ban relationship recognitions and threaten protections for the state's unmarried couples. Cast members including Tiffany Haas ("Glinda") and Michael Rose...
JOIN US TODAY IN #GREENSBORO: 100+ Faith Leaders...
On Sunday, May 6, at 4:30 p.m., a Triad clergy-led effort to defeat Amendment One on North Carolina's May 8, primary ballot, will participate in a "Prayer Meeting & Rally Against Amendment One," a public event featuring over 100 clergy standing in opposition to the amendment.  The event, hosted by the 5,400-plus member Mt. Zion Baptist Church and its pastor, Bishop George...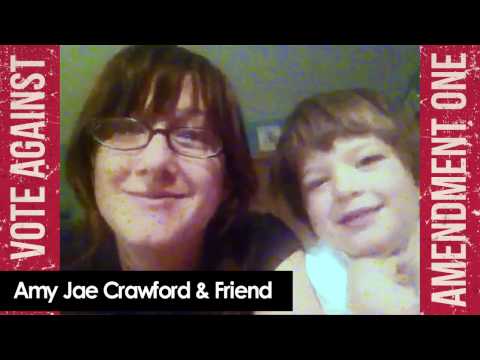 We are PUMPED about this concert to defeat... →
2 tags
3 tags
Check out @protectnc's Spanish language video...
Protect All NC Families videos of Mr. John Herrera rallying people to vote against Amendment One.  Spanish language version: http://www.youtube.com/watch?v=7Ak-szxJgvs&feature=plcp. English language version: http://www.youtube.com/watch?v=vYUim9I-7Ew&feature=plcp.
2 tags
"At least 80 defendants have challenged the state's domestic violence law,..."
– USA Today, June 19, 2007, about Ohio's amendment — http://www.usatoday.com/news/nation/2007-06-19-domestic-side_N.htm
1 tag
2 tags
3 tags
4 tags
4 tags
Lets Have a REAL Family Sunday: 10 Ways Your... →
"Indeed, Amendment One is a threat to marriage and families in North Carolina. So as we redouble our efforts to support all families this Sunday, I pray that sisters and brothers around the state will join us at St. Johns and say "no" to the politics of the Old South, "no" to laws that hurt families, and "no" to Amendment One." - Pastor Jonathan Wilson-Hartgrove
3 tags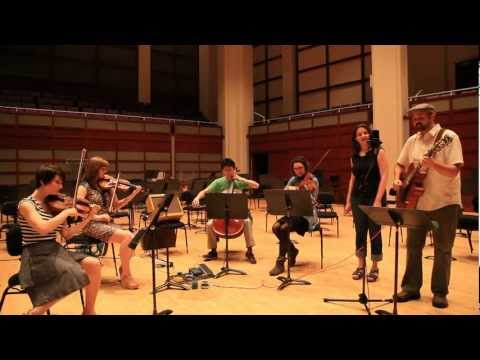 .@protectnc's anti-#amendment1 fight joins NC...
Protect All NC Families, the coalition effort to defeat Amendment One on North Carolina's May 8, primary ballot, will participate in Saturday's NC UNITED AGAINST THE WAR ON WOMEN RALLY convening outside of the North Carolina General Assembly's Legislative Building on Saturday, April 28, at 1 p.m. The April 28, rally on Halifax Mall is part of WAR ON WOMEN events happening all across the country...
"the potential for a seismic upset is there." //... →
"The against side has an advantage in terms of tv air time and grassroots momentum and for the first time this week I really believe there's a chance the amendment could fail," Tom Jensen, director of PPP, told TPM in an email. "I never would have thought that until now." He added: "I think opponents of the amendment should be very encouraged and if they do every little thing they can in the...